"Courage starts with showing up and letting ourselves be seen."
- Brene Brown, Author of Daring Greatly
My name is Amber Stevenson and I am a Licensed Clinical Social Worker and a Licensed Alcohol and Drug Abuse Counselor in the state of Tennessee. I have been working in the field of trauma and addiction for over 15 years after receiving my Master's Degree in Social Work from Columbia University in New York City in 2004. Prior to opening my private practice, I was the Clinical Director at the Sexual Assault Center in Nashville, TN. I enjoy providing professional training in the community and have taught as an Adjunct Professor in the Department of Social Work at Belmont University for several years. I also provide supervision to individuals seeking clinical licensure in their respective counseling fields.
I am certified in EMDR Therapy and find this approach to be highly beneficial in helping clients process recent and/or past trauma. The longer I have worked in the field of trauma, the more I am convinced that traditional "talk" therapy isn't always the most helpful. While it can help you gain insight and new skills, it just doesn't get to the parts of our brain where the maladaptive memories are stored— which is why it can feel like the past is constantly intruding into the present. Researchers are giving us greater insight into how trauma impacts our brain and our bodies and their work informs my philosophy of treatment and how I approach therapy.
So how do the horses fit in to this? Growing up, the barn was my safe place. As a survivor of trauma myself, I can now see how integral being around horses was to my own healing. I wouldn't have been able to verbalize it then, but when I was around horses (whether that was at my riding lessons, grooming a horse in its stall or just walking him down the drive and sharing my heart), I felt seen and safe. Horses have always brought me a deep-down, in your toes, kind of joy. I feel the most present and the most congruent when I am in the presence of these majestic animals. So of course I was thrilled to discover a protocol that brings horses into the EMDR therapy process. I have been fortunate to be trained by it's founder, Sarah Jenkins, and am currently the only therapist in the state that is trained in EquiLateral. Additionally, I am certified in Equine Assisted Psychotherapy (EAP) thru O.K. Corral's Greg Kersten http://okcorralseries.com (Founder of Equine Assisted Psychotherapy and Equine Assisted Growth and Learning Association (EAGALA)). How I approach my relationship with horses is heavily influenced by Parelli Natural Horsemanship https://www.parelli.com.
While I work with a number of presenting issues, my areas of clinical focus are Trauma (which can include physical/ emotional/ sexual abuse, witnessing accidents, surviving violent crime or witnessing violent crime, natural disasters, etc.); Substance Use Disorders; Attachment-related issues; and Dissociative Disorders. I partner with clients to increase stabilization, improve self-esteem, and decrease anxiety and depression. The therapy process will always be individualized to you and your goals. We will collaborate together to ensure that progress is being made in the areas you identify at the beginning of treatment. Therapy is a big commitment of your time, energy and resources and I will check-in regularly about the counseling process from your perspective and make adjustments as needed.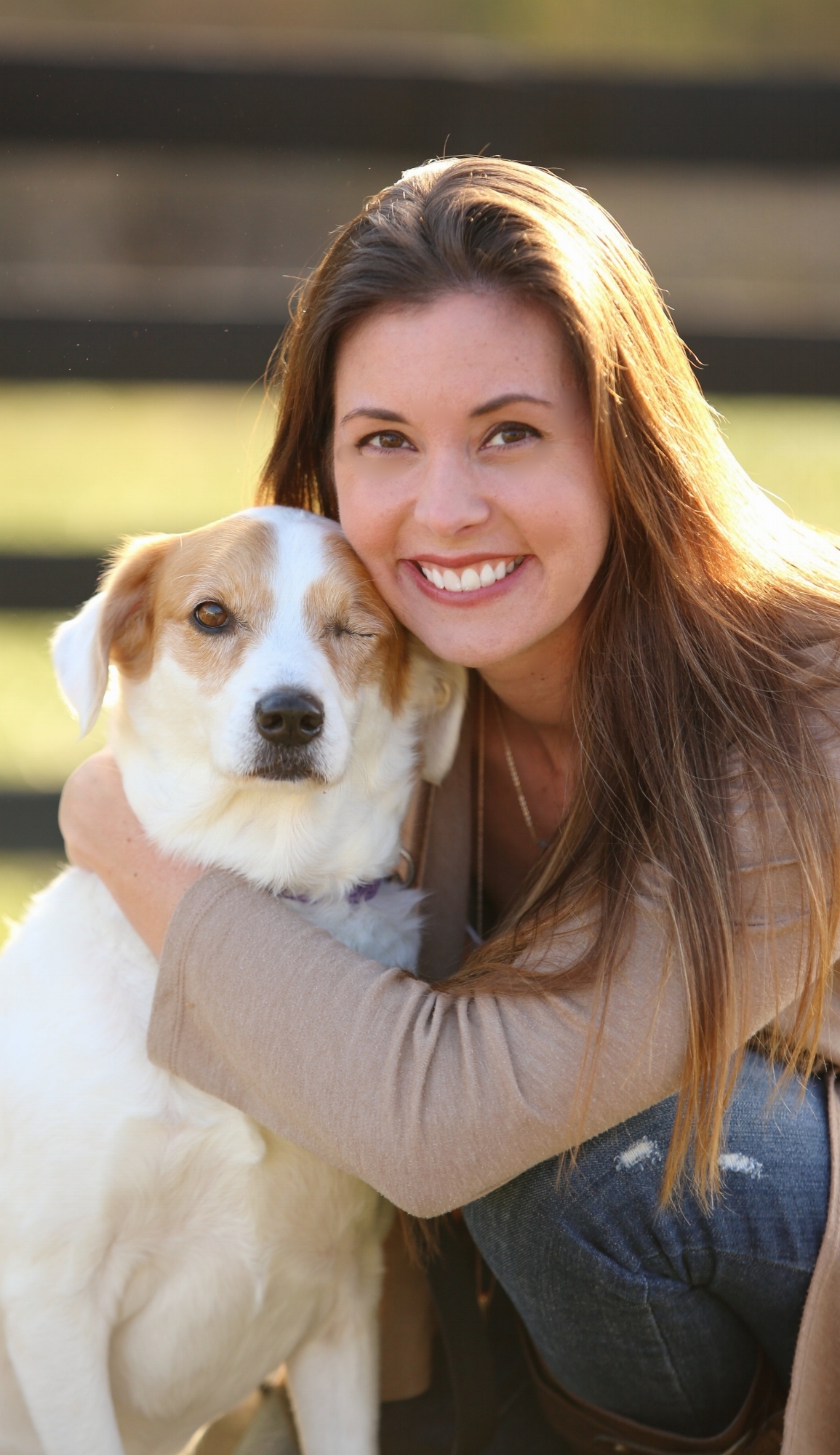 If it is important for you to find a therapist that prioritizes safety, values authenticity and will do more than just smile and nod while you share, we may be a good fit.
Personal
I have been married to my husband for 14 years and we have proven that leaning into "the hard things" is totally worth it. We have three very busy kiddos, two boys and a girl, all under the age of 10. If you are familiar with the Enneagram, I am a "7" and am always looking for the next adventure. I am most comfortable in my barn clothes around horses and would rather muck out a stall than clean my house any day! I value authenticity, laughter and pouring into people. Having worked hard to heal the hurts of my own past, I understand the courage it takes to face the "hard things" and also value the journey to finding freedom and rediscovering joy. I am a huge fan of Social Worker Brene Brown and aspire to live authentically and whole-heartedly. I love cake decorating, spontaneous dance parties and anything outdoors.